Vision
Passionate, Proficient and Prepared for the future
---
Mission
To ignite a passion for Science in every Serangoon StaR and to nurture students to be future-ready, proficient and socially responsible citizens of character.
---
Science Curriculum
The curriculum goals of the department are referenced from the Science Curriculum Framework, where we aim to:
enthuse and nurture all students to be scientifically literate, which can help them to make informed decisions and take responsible actions in their daily lives.

provide strong science foundations for students to innovate and pursue STEM for future learning and work.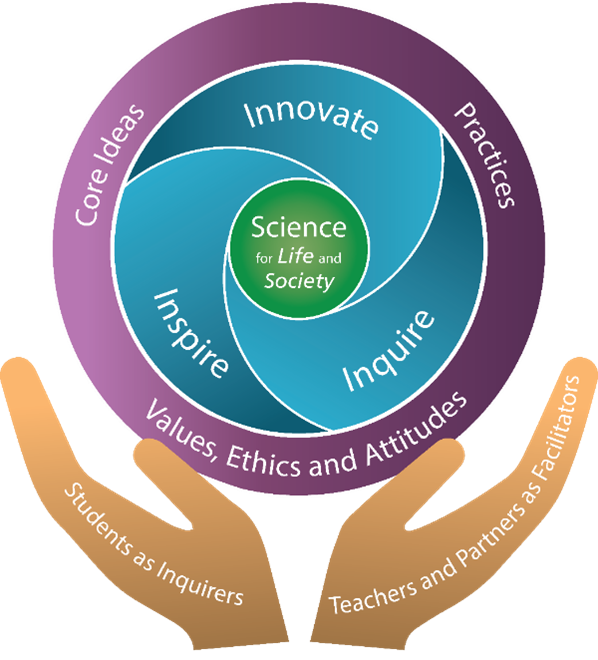 Source: Curriculum Planning and Development Division (CPDD), Ministry of Education
---
Science Department Teaching and Learning (T&L) Framework
The department's T&L framework is guided by the school vision and school philosophy at its core. It takes reference from the Singapore Teaching Practice (STP) and encapsulates the various pedagogical and assessment practices that aim to realise the vision of science education i.e. for every Serangoon StaR to:
be INspired by Science,

INquire like Scientists, and

INnovate using Science.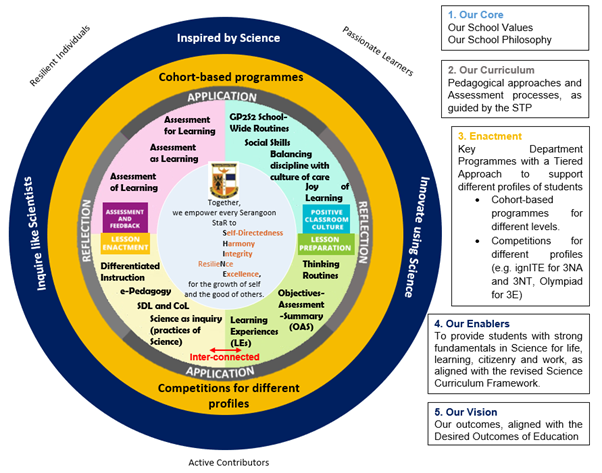 Source: Academy of Singapore Teachers (AST);
---
2023 Science Department Team
| | |
| --- | --- |
| HOD Science | Ms Michelle Ong |
| SH Chemistry | Ms Fu Shin Hui |
Subject Units
Biology
Chemistry
Physics
Kok Chuan Tin (ST/CCE)
Yogeswari d/o Selvaraja (ST/Chemistry)
Caelyn Lim
Ng Siew Kheng
Ang Chian Huey
Tay Ming Yang (YH/LS)
Peh Su Fang
Chong Jiaqi, Joey
Lim Tong Yang
Sin Ka Fai Denny
Fong Jia Hui
Lim Zhou Yu, Jarrod
Tan Boon Hwee
Ong Chee Meng
Tan Yong Khai
Quek Hoon Lui Bel
Yan Tuck Poh
Roger Goh
| | |
| --- | --- |
| Technical Support Officers | Mrs Guna |
| (TSOs) | Mdm Geetha |
---