2021 Sec 2 staRs Programme
2021 Sec 2 StaRs Programme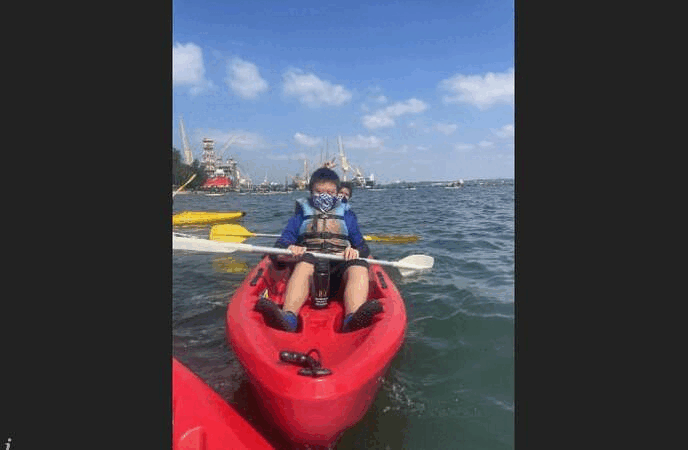 The Secondary Two cohort embarked on a non-residential outdoor adventure learning camp from 2 to 5 March. Our StaRs stepped out of their comfort zone and participated in outdoor activities that were held in school and at various locations like the Boys' Brigade and Girls' Brigade Campsite, Sembawang Beach, Admiralty Park, and Woodlands Waterfront Park.
Over the four days, the students challenged their personal limits as well as underwent new experiences as a class. They braved the sea and sun during water activities such as kayaking and stand-up paddling, learnt to problem-solve and communicate with one another through team-building games, aimed to strategise in the game of archery tag and persevered in navigating their way to complete an orienteering walk. Through participating in these activities in a rugged natural environment, they developed personal growth mindset and team synergy, emerging with a greater commitment to help one another grow and improve in the process of working towards a common goal.
At the end of each day, the students reflected and made connections between CCE lessons and their camp experiences in promoting harmonious working relationships. Our Secondary 2 StaRs have indeed worked hard during the camp and cultivated a positive class culture!